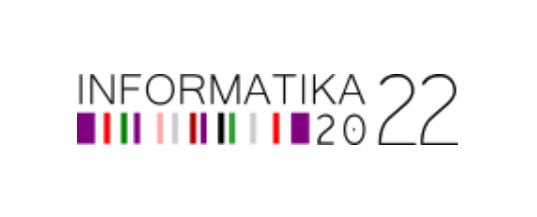 The Informatics 2022 conference focuses on the presentation of pedagogical experiences of academic staff, especially in ICT subjects. We will be happy if you introduce us to the focus and results of your research work, or how you cooperate with the private sector, at our conference. Our conference will be a meeting place for academics and experts from the business sphere and for establishing cooperation between colleagues, individual schools and research teams.
The Informatics 2022 conference is held under the auspices of EUNIS-CZ association.
For the Organization and Program Committee
PaedDr. František Smrčka, Ph.D.
Main topics of the conference:
Didactics of teaching IT subjects
Solved projects in the IT area and their results
Elearning Teaching in the time of Covid
Teaching subjects - programming (How to teach programming?), operating systems, computer networks, web applications, graphics, mobile applications, automation and solved projects
Web applications
Programming and programming languages ​​(interpreters)
Creating GUI applications (hands-on applications)
Algorithmization
Artificial Intelligence
Image processing
Programming techniques, data structures and algorithms
Mobile platforms, mobile applications